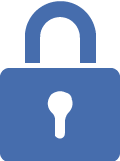 Privacy Policy
How we handle personal information
Strict control of private policy

SATO COMPANY place an information controller for handling personal information and performs appropriate protection and management.

Principle of collecting personal information

SATO COMPANY may ask for personal information if necessary when the inquiries or application is made. In this case, the purpose of its use is advised in advance and personal information will be collected in a appropriate manner.

Proper management and use

SATO COMPANY control the personal information in a appropriate manner. The use of the information is limited within the announced purpose. When outsourcing the handling of personal information to business partner, we conduct a rigorous investigation and supervision of the party.

Provision of personal information to third party

SATO COMPANY will not disclose or provide personal information to third party without obtaining the prior consent of the person unless otherwise required by laws and regulations.

Accuracy and Safety

SATO COMPAMY keep the personal information accurate and updated. We take rational approach to prevent unauthorized access, loss, destruction, falsification and leakage.

Inquiry for personal information

If the person wishes to disclose, correct, suspend or delete personal information, SATO COMPANY will confirm the person and promptly respond within the reasonable scope.

Legal compliance and improvement

SATO COMPANY shall comply with the applicable laws, regulations for personal information. Company will revise and improve its control system for the personal information.